Experience worth to share
Patchivic is one of the fast growing engines for Mobile Apps and Games.
Aiming to spread in the world of WordPress Development too.
Follow the leader. 
Patchivic is an online terminal for freelancers to join, get trained and start working on projects presented to public. We are more concerned about what can be found everywhere, simply on any mobile. You can open an App, play a Game or browse a website, Patchivic will be there..
This is our loved platform for coding, our first App was launched on App Store.
Then we gradually shifted to Android native coding using Android Studio
A strong benchmark is considered in Unity Game Engine Development
We consider WP too, but we recommend Customer requested plugins

Since we are NOT a company, then our prices are a little bit lower than other registered companies. But regardless of the cost of your App / Plugin, we strongly recommend to view our products first and review it before hiring us. We are putting the user first and give him through the product the most he/she can get.
We are using Xcode and other native coding IDEs, which makes our products stable and reliable. Using verified and up-to date Pods makes our products easier and loved by the users.
We spend nearly half the time required to code the product, to test it on simulators and physical smart phones. This cost some extra time but this is a benchmark that we can't neglect. Our customers "we call them users" deserve to have a FINAL product.
Ads helps to make the product free. Since we never ask our users to pay to use our products. But on the other hand we uses the ads in a considered limit that it's not interrupting the users, or force them to wait or click on it. We just view it to them.
Although we started with a single App till date, but with a simple look at the App, you will find out why we are taking a little bit extra time than other developers to launch our first version. Simply, because we would like the user to LOVE the app rather than using it. Yes this drives to many customers to us, but we call them users. And we are putting them first.
Development in iOS, Android, Unity and WordPress. Each store of them is full of apps or plugins that just make your life easy, but do have you got all the best that apps / plugins can give ?. This is all about development, not marketing. Simply we put the users first, even if they are just gamers.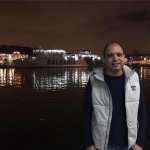 Very Useful and Easy to use. Also best up to date for currency App.
App Store Review – Currency in Egypt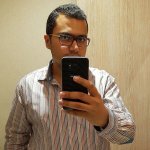 App Store Review – Currency in Egypt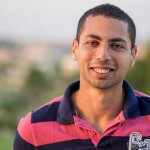 It gives live indication about the Egyptian pound price against most of the important foreign currencies, its very helpful rather than checking the website of each Egyptian bank.
App Store Review – Currency in Egypt
Another new feature added to our Currency in Egypt App V2.X.
Corresponding or Black Market values are hard to be expected, but we still can have average values.
You still need another feature in our App. Here it comes with Reinforcement Steel "حديد التسليح".
Another new feature added to our Currency in Egypt App V2.X.
Drives the latest news from most respected agency.